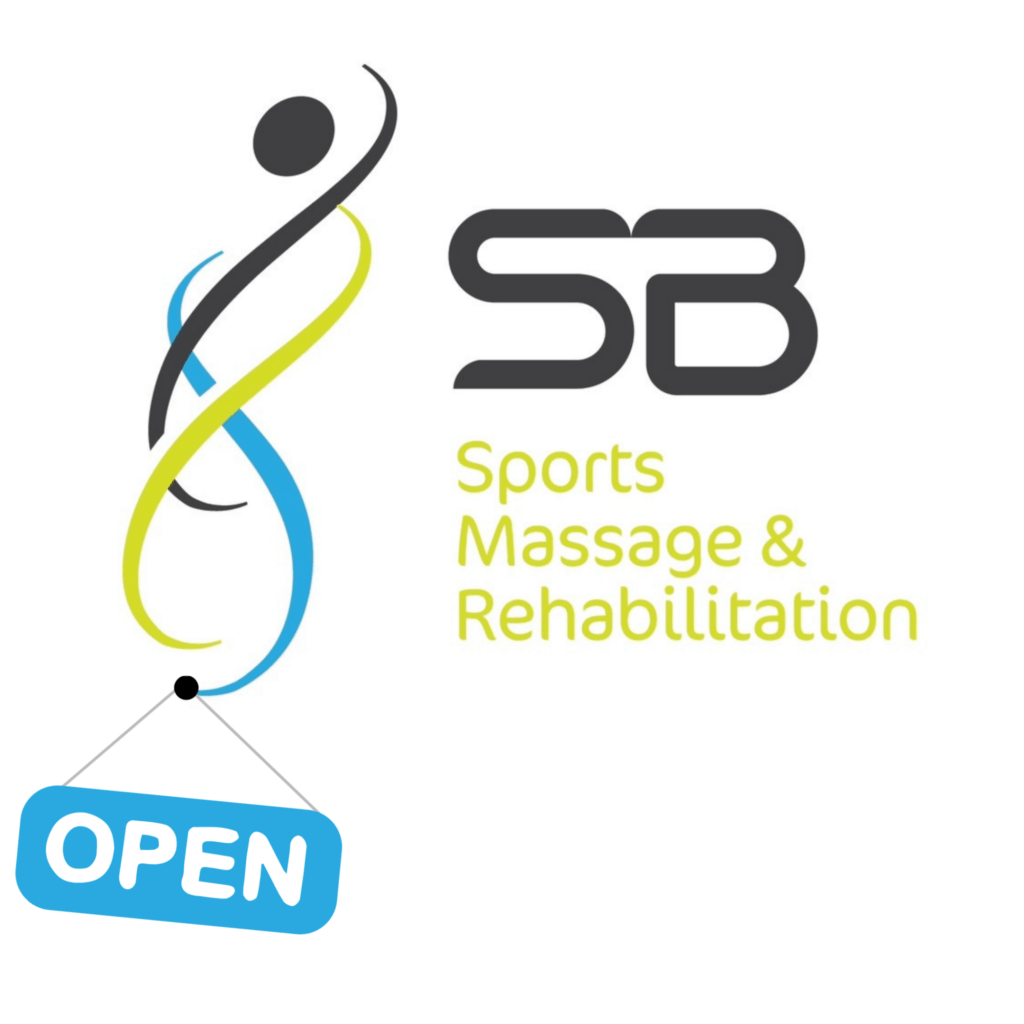 As of Monday 13th July we are now open for face-to-face appointments, under new COVID protocols which are outlined below.
Following the government lockdown announcement on March 20th, we were forced to close our doors to protect our clients, our therapists and help stop the spread of COVID-19. From that date we have strictly followed the advice given by both the government and our governing bodies (BASRaT & SST), by operating only via our video consultations/ follow-ups
We have now been advised that we are permitted to open under specific protocols for your safety (outlined below). Myself and the team here at SB Sports Massage & Rehabilitation are extremely excited and committed to providing the safest and best clinical environment for you to return to us.
Our COVID-19 return to face-to-face policy & risk assessment
We are currently very busy working to ensure your visit to us follows the strict protocols outlined by our governing bodies.
Below we have outlined a step by step process that each patient will go through prior to receiving treatment.
BOOK & PAY ONLINE
We are trying to encourage all bookings and payments to be made through our online booking system via our website (www.sb-massage.co.uk). Alternatively, you can book and pay over the phone via 01257 441554. This will ensure no cash transactions will be made, to aid our infection control.
ARRIVAL AT THE CLINIC
Upon arrival to the clinic you must remain in your car until one of our staff either call or escort you inside. An infrared thermometer will be used to check your temperature. You will be asked to wear a face mask throughout your time in the clinic which we can provide if you do not have your own (£1 surcharge). There will also be hand sanitiser stations throughout the clinic that must be used on entry and exit.
SOCIAL DISTANCING & PPE
A maximum of one therapist and one admin team member will be in the clinic during your visit, to ensure enough space for social distancing. At both the Leeds & Chorley clinic there will be separate entrances to the building which will ensure no cross contamination with other businesses/ consumers.
All appointments will have a minimum of 20 minute spaces to ensure we can fully disinfect all surfaces and equipment between clients. Therapists will also change all PPE between appointments, this includes aprons, gloves and face masks.
We feel that we are doing everything within our power to reduce the risk to both yourselves and our team, and we look forward to seeing you very soon!
Danny Barnes BSc GSR
Clinic Director