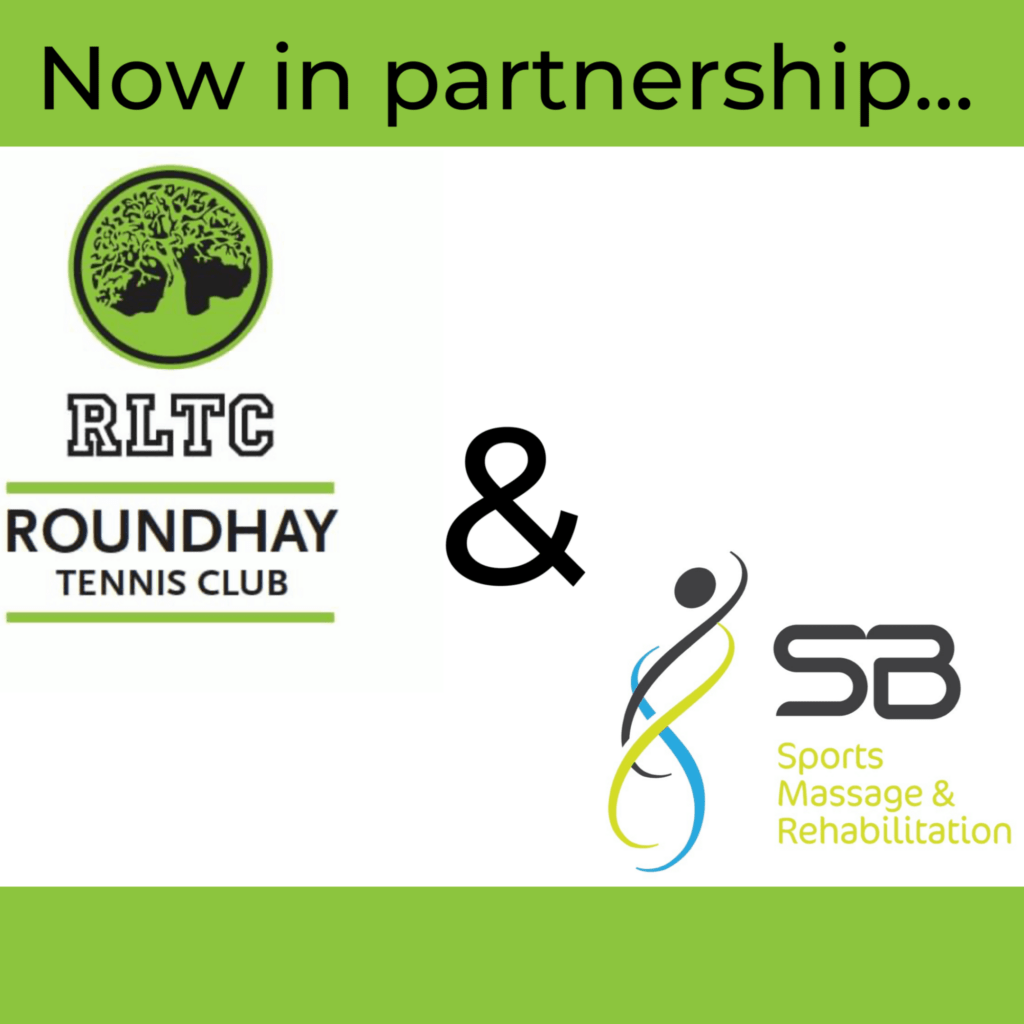 We are excited to announce that we are now in partnership with Roundhay Tennis Club, the leading tennis club in north Leeds.
This new partnership will mean that all members of Roundhay Tennis Club will get 20% discount off all treatments, at our Roundhay clinic (use code 'roundhay20' when booking), including sports massage, 1:1 rehabilitation and injury assessments.

"Roundhay Tennis Club are really pleased to announce a partnership with SB Sports Massage & Rehabilitation. As a club we look to connect with and support local businesses as much as possible, helping bring together different parts of our community. We are looking forward to working with SB Sports Massage & Rehabilitation to build a long, lasting partnership." Rosie Nicholl – Club President.
We look forward to meeting and helping even more people in our local community 🙌.