OUR TEAM
Meet our friendly team of Therapists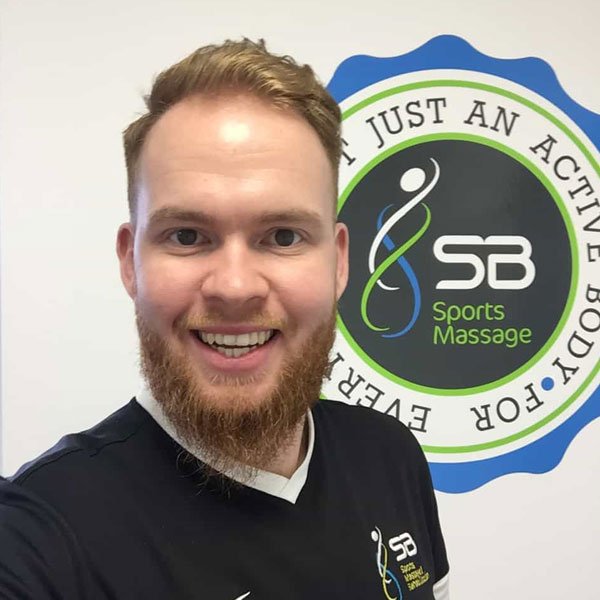 Read Bio
Danny is our Clinic director here at SB Sports Massage & Rehabilitation and during his time here he has had the pleasure of working with the New Zealand Netball Team during their tour of the UK in 2017, treating some of Britains top athletes such as Bradley Wiggins and former world no.1 squash player Laura Massaro. As well as his clinical work, Danny has also worked with Wigan Athletic Football Club, providing match day pitch side first aid, player injury management and rehabilitation.
Danny's main passion outside of work is golf and he plays off a handicap of 9!! This Golf knowledge has also helped him with his treatment of many local golfers.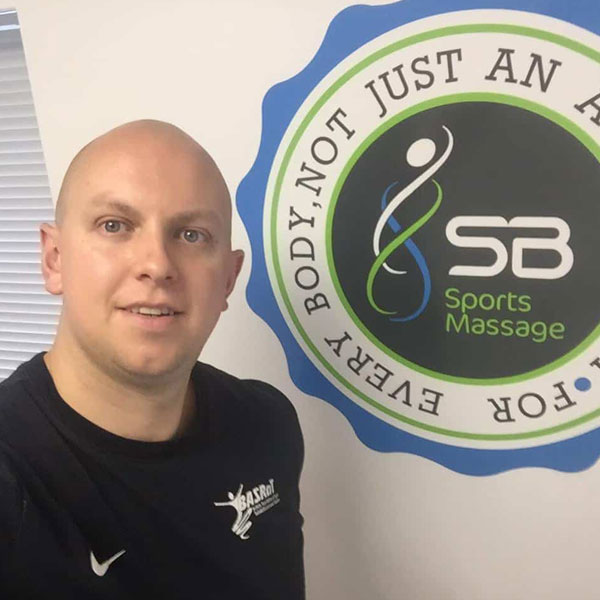 Read Bio
Ben graduated from the University of Salford with a first class honours degree in Sports Rehabilitation in 2019. He has always had a passion for helping improve people's lives and loves going to the gym, experimenting with different training methods and exercises which gives him a wide array of exercises to use during the rehab process. During his degree and since graduating Ben has done placements at various elite sporting clubs such as Wigan Warriors, Salford Red Devils and has gained valuable experiences at private clinics across the North West treating a diverse array of injuries.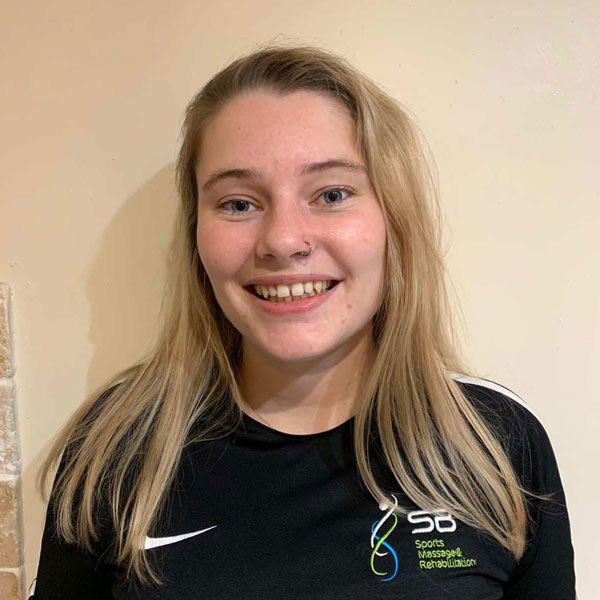 Read Bio
Rachael is one of our sports therapists based out of our Roundhay clinic. During her degree she has experience working in the Leeds Beckett University Injury and Massage Clinic treating a variety of musculoskeletal injuries. Rachael has also attended various sporting events such as the 'Great North Run' and the 'London Half Marathon' providing injury advice and massages to participants. In the past, Rachael has had sporting experience working with two different local rugby teams: Bradford Bulls Rugby League First Team and Yorkshire Carnegie Rugby Union Team. At the clubs, Rachael was in charge of taking foam rolling sessions, leading small groups through prehab, stretches and exercises whilst also attending pitch side training. As well as this she has also worked with Leeds United Girls RTC during which she was able to attain the award in FA Level 2 in Emergency First Aid in Football (EFAIF).
Outside of Rachael's clinical work she has a strong passion towards the sport of tennis representing Leeds Beckett University for the past three years and before her time at University she represented Cumbria tennis team for seven consecutive years.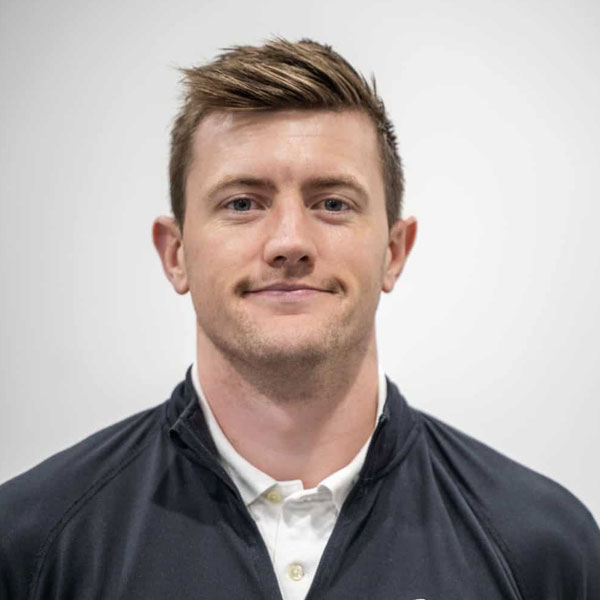 Read Bio
Jonathan, or best known, JD, is a rehabilitation and performance practitioner who will be based in the clinic in Bolton. JD has a BSc in Sport Rehabilitation, an MSc in Strength and Conditioning and is also a UK Anti-Doping Clean Sport Advisor.
JD has an extended background within the military setting as well as working in professional football, elite rugby league, and other environments. As well as his passion for work, JD enjoys putting his mental and physical capabilities to the test, with his most recent achievement was completing a 50-mile ultramarathon.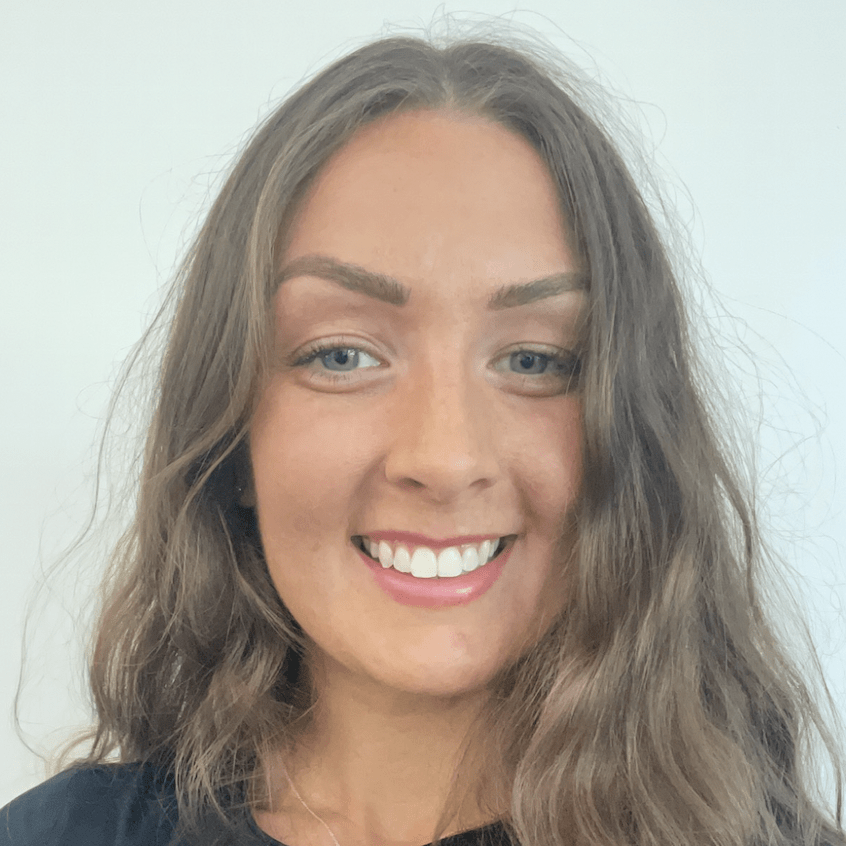 Read Bio
Elisha is a highly skilled therapist, with a BSc in Sports Therapy and MSc Sports Injury Rehabilitation. During her degree Elisha has worked with multiple sports clubs, including Bolton rugby 1st team and Bolton Wanderers women 1st team. She has also provided treatment at events such as 'Run Wigan Festival' and 'Bolton 10k'. Outside of work Elisha has a strong passion for Swimming, Netball and fitness, competing for her university Netball team for 4 years.
What our
patients

think...
I booked in to see Ben as an old ongoing back injury had flared up again, preventing me from doing the exercise I enjoy. Ben was really friendly, approachable and totally professional and after a comprehensive examination I made weekly visits initially moving to more spaced out visits for treatment until things settled down. I am happy to say I am now pain free. Ben's treatment program was very thorough including exercises to do at home and also in the gym as my condition improved. I'm now back to doing the high intensity exercise I was before and I can't thank Ben enough for his treatment. Would 100% recommend Ben at Chorley SB Sports Massage.

Lee Coulthard