OUR TEAM
Meet our friendly team of Therapists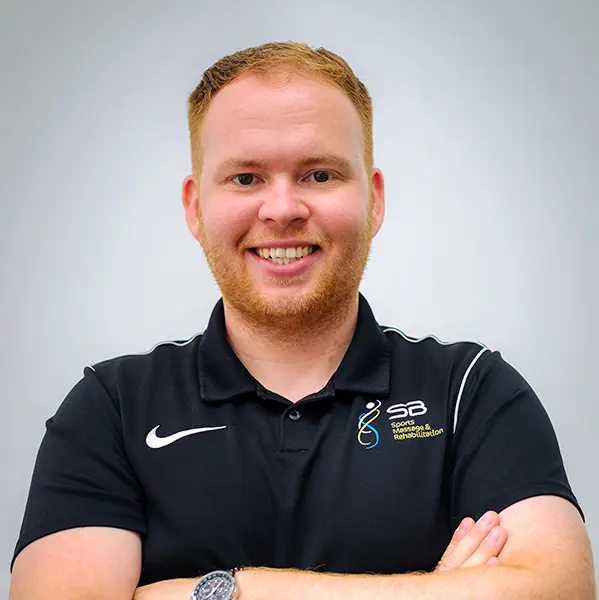 Read Bio
Danny is our Clinic director here at SB Sports Massage & Rehabilitation and during his time here he has had the pleasure of working with the New Zealand Netball Team during their tour of the UK in 2017, treating some of Britains top athletes such as Bradley Wiggins and former world no.1 squash player Laura Massaro. As well as his clinical work, Danny has also worked with Wigan Athletic Football Club, providing match day pitch side first aid, player injury management and rehabilitation.
Danny's main passion outside of work is golf and he plays off a handicap of 9!! This Golf knowledge has also helped him with his treatment of many local golfers.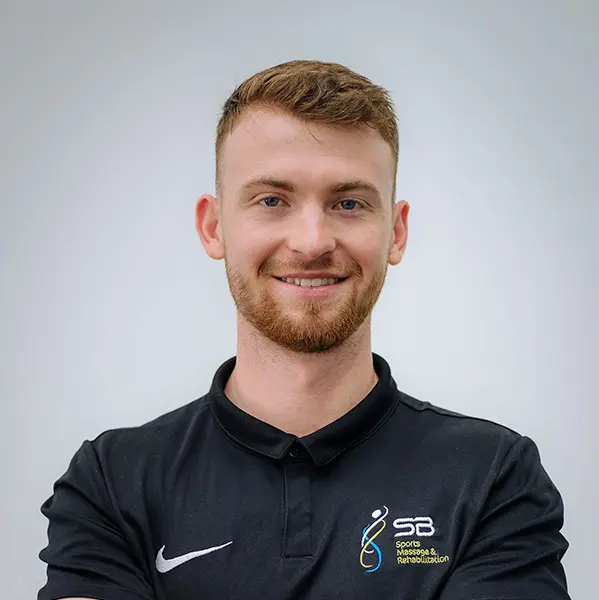 Read Bio
Joe studied Bsc (Hons) Sports Rehabilitation at the University of Hull, and more recently completed his Msc Sport and Clinical Biomechanics at Liverpool John Moores University.
Throughout his studies, Joe has developed his skills and experience at Alfreton Town FC, Pocklington RUFC, and the University of Hull AU Clinic, providing hands-on, and exercise-based rehabilitation to both athletes and non-athletes.
Joe's pathway to becoming a GSR began with his love for sports, growing up playing football, rugby and cricket for local sides. This passion has continued throughout his studies and he currently plays cricket at Euxton Cricket Club!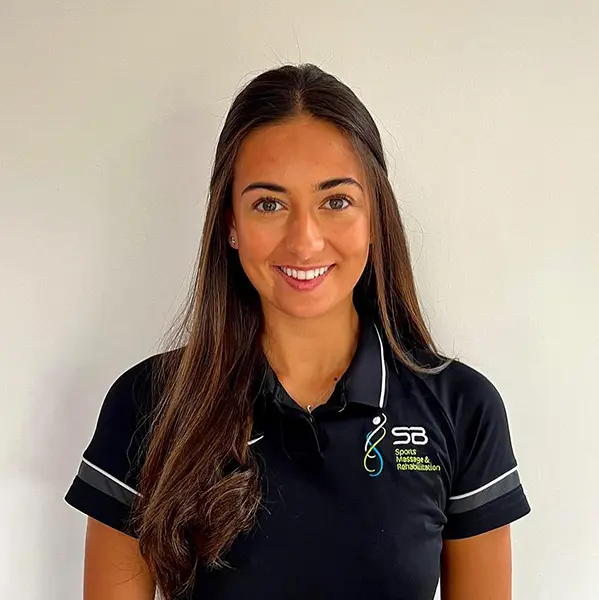 Read Bio
Eve is one of our sports rehabilitators, dedicated to providing holistic care to individuals navigating the challenges of acute injuries, chronic pain and non-specific pain, ensuring that each person's unique needs are met throughout their rehabilitation journey.
She earned her BSc (Hons) in Sports rehabilitation at Salford university. Eve honed her skills and expertise by working with a diverse range of sports teams and clinical settings. Collaborating with Wigan Warriors rugby Mens 1st team, FC United of Manchester, Stockport FC, various ice hockey teams and also tended to individuals with complex spinal and upper quadrant injuries at the Ministry of Defence rehabilitation centre in Stanford hall.
Eve currently plays hockey for Prescott women's first team, however, has a very broad background in various sports including equestrian, winter sports, water sports and more. She values this diverse background as it allows her to grasp the unique nature and biomechanics of all sports which she considers crucial when providing tailored care to her patients.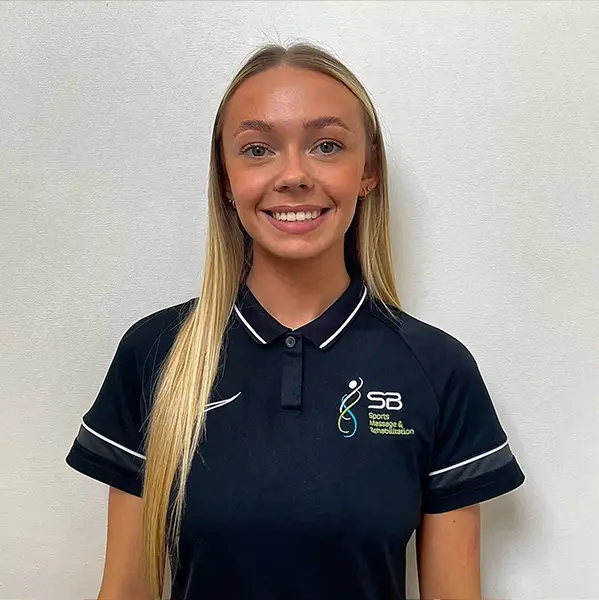 Read Bio
Katie pursued her education in Sports Therapy at the University of Central Lancashire, simultaneously earning a Level 4 massage qualification. Throughout her three years of study, she gained valuable experience working with Stockport County Academy Football Club, Warrington Wolves Rugby Club, and Preston North End Women's Academy, where she actively participated in sports massage and injury rehabilitation. Additionally, she collaborates with Wharfdale Rugby Union Football Club in her role.
Katie's journey towards becoming a sports therapist started with her passion for and personal experience in gymnastics, where she learned a great deal about how injury rehabilitation can affect performance.
What our
patients

think...
I booked in to see Ben as an old ongoing back injury had flared up again, preventing me from doing the exercise I enjoy. Ben was really friendly, approachable and totally professional and after a comprehensive examination I made weekly visits initially moving to more spaced out visits for treatment until things settled down. I am happy to say I am now pain free. Ben's treatment program was very thorough including exercises to do at home and also in the gym as my condition improved. I'm now back to doing the high intensity exercise I was before and I can't thank Ben enough for his treatment. Would 100% recommend Ben at Chorley SB Sports Massage.

Lee Coulthard


I came to Danny at SB with stiffness and pain in my lower back. He explained in detail what he believed the issue to be and what was needed to get me moving pain free again. He advised of some great core and lower back exercises which I've incorporated into my gym workouts, and the pain has slowly eased which I'm delighted about. I highly recommend Danny - great knowledge and excellent facilities.

Jord Barlow