Gyms and leisure centres have been opening then closing constantly for the past year or so. This is something that I'm certain has taken its toll on some of you reading this article. In this short article, I going to quickly address some of the home workout improvisations you can make at home, to feed your drive to go to the gym!
Strength/Weights
To begin with we are going to look at the endless possibilities you have in your own home, to help improve and aid your strength training.
It all comes down to making use of the objects you have around you. Some easier alternatives to light free weights/ dumbbells could include, water filled bottles, for example large 2L water bottles you may have in your recycling. Even though this may not have the same effect as lifting a 10 kilogram dumbbell, it will still help you move forward in your exercise endeavour. A great alternative to using water is using sand!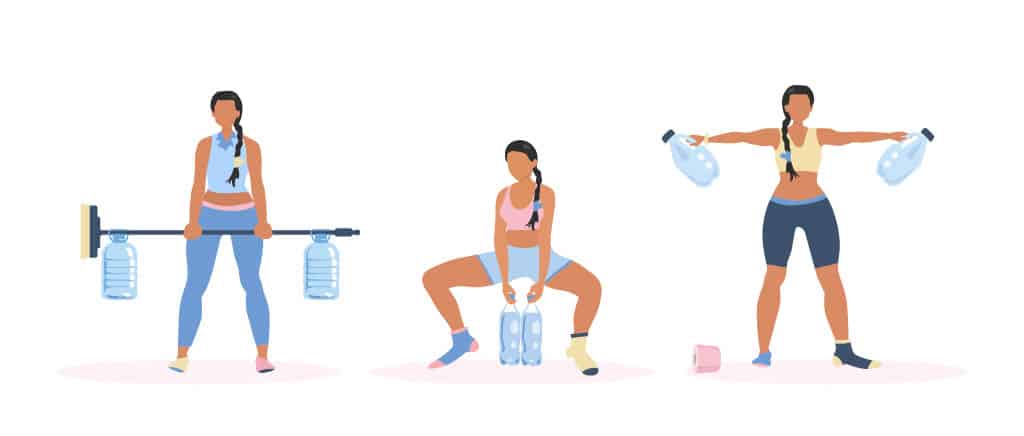 Rather than doing low reps with a heavy weight you can try high reps with a lighter weight,to increase your stamina when it comes to lifting. An example of this would be 30 reps with a light weight.
Using your own bodyweight is another great way to continue your weight training from the comfort of your own home. Engaging in pushups, dips and other forms of bodyweight exercises can also help improve your strength!
Cardio
Running isn't for everyone, some people prefer to use a bike or go for a walk, but if all of these are not up your street there are other alternatives!
If you want to feel like you are in a gym class from the comfort of your own home, indulging in some HIIT classes might be exactly what you need to feel the burn!
HIIT is a form of high intensity interval training, that involves shot periods or bursts of intense anaerobic exercise, with less intense recovery periods throughout.
There are a lot of good sources of information on 'HIIT' online, Here is an example of a HIIT circuit.
Jump Squats / 30 seconds
10 second rest
High Knees / 30 seconds
10 second rest
Wall Sit / 30 seconds
10 second rest
Repeat this three times for full HIIT circuit!
I hope that this blog has given you some inspiration for your next home workout. If you have any further questions regarding this topic or anything else, head over to our contact page – here.
You can also find out previous blog relating to improving your sleep – here.